---
It's time to get up close and personal with the Commodore SFD-1001 disk drive: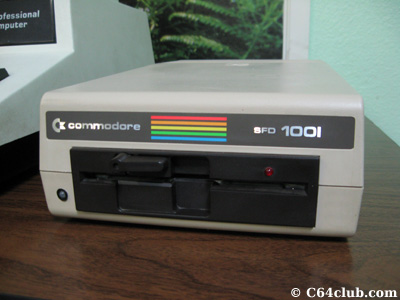 Here are some of the features of the Commodore SFD-1001 floppy drive:
Storage capacity up to 1 MB for 5.25″ disks
IEEE-488 interface
Data transfer is parallel
5 times faster than the VIC-1541
The SFD-1001 disk drive can be used with all CBM PET's and with the right connector (cartridge), on Commodore 64 (C64) and Commodore 128 (C128) machines too.
Original article: Commodore SFD-1001 Floppy Disk Drive
Copyright © 2010-2016 Commodore Computer Club - USA. All Rights Reserved.